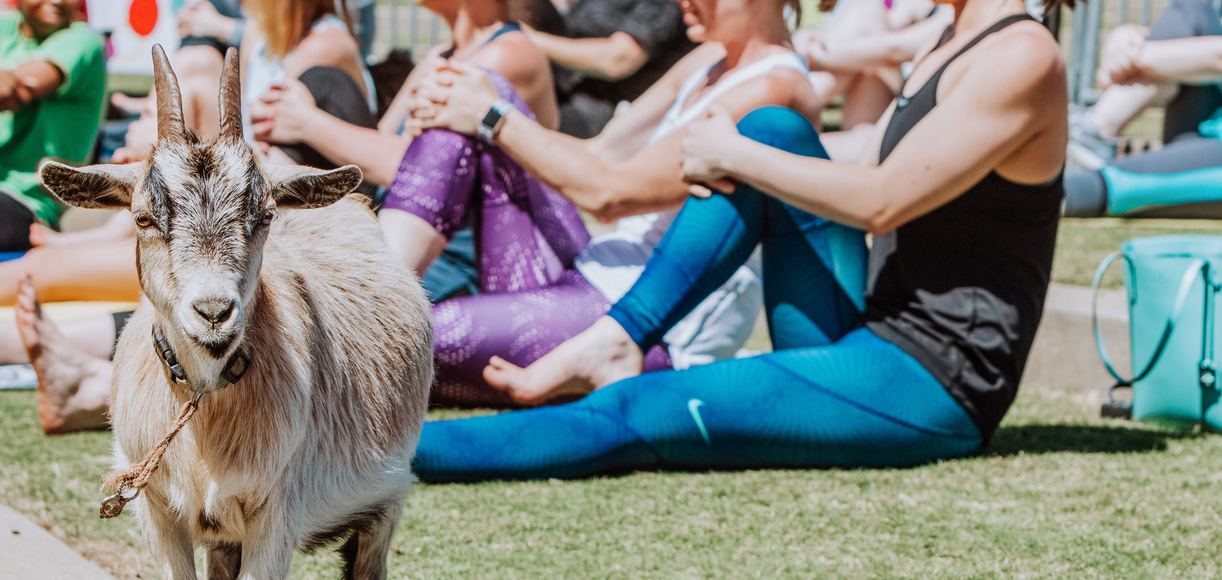 Just when you perfect downward facing dog, a kid jumps on your back.
As in baby goat.
You have to admit baby goats are adorable, but what are they doing in yoga?
What indeed?
Goat yoga is a thing and, while it must certainly disrupt mindful focus, studios all over the country, mostly in the countryside, are going all in.
The idea is to incorprorate animal therapy with the benefits of yoga, which are not just physical. Yoga is said to reduce stress and anxiety, while helping to relieve pain.
A yoga teacher leads the yogis (students) in a class while the goats walk around, jump, sound off, nuzzle. And occasionally, well, poop. But the pellets roll easily off a mat, teachers say.
Lemur yoga
It doesn't stop with goats.
Yoga these days is going full zoo with hotels and clubs sponsoring days of Lemur yoga or lemoga.
This seems almost inevitable because when lemurs sit to warm their bellies in the sun, they adopt a good yoga pose. At some point the yogis and the lemurs will all be sitting cross-legged with their hands on knees.